WCA Annual Awards
Each year Wisconsin Cattlemen's Association honors a Cattleman of the Year and Friend of Cattle at Winter Conference.
Nominations can be made by any WCA member and are due by Dec. 15, 2017.
CATTLEMAN OF THE YEAR
This award honors a cattleman (producer) from Wisconsin that has excelled in various areas of the state's industry and exemplifies the ideals of WCA. Areas of excellence may include accomplishments within a beef or dairy operation including seedstock or commercial production, recognition for cattle exhibited on a state or national level, cattle achieving recognition in a performance test, or other marketing programs. Other award criteria can include service to the Wisconsin Beef Industry through involvement in local, state, and national organizations such as WCA, WI Beef Council, World Beef Expo, or CBB.
FRIEND OF CATTLEMEN
This award honors an organization or individual that has gone above and beyond to support the Wisconsin Beef Industry such as the Steak Trailer, legislative areas, educational events, or other activities. Involvement and support to the state's beef industry may also include support to producers in the state or other organizations/events such as the Wisconsin Beef Council, Wisconsin State Fair, UW Extension or other academic institutions. Award criteria are broad and open-ended to allow for the selection of any deserving recipient that has benefited WCA, individual cattlemen, and the WI Beef Industry as a whole.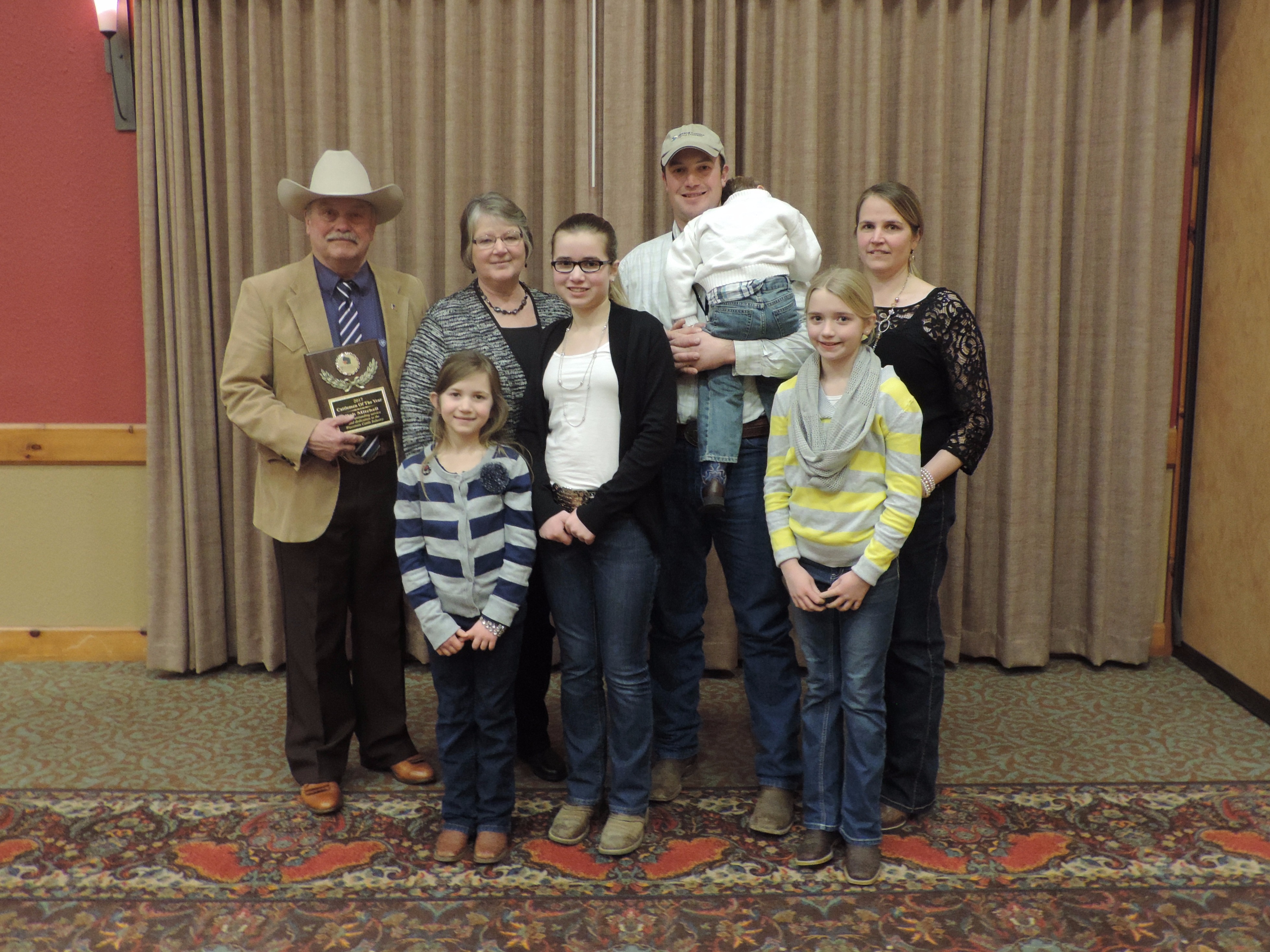 2017 Cattleman of the Year
BOB MITCHELL, SPRINGS CREEK CATTLE CO.
Bob Mitchell and his family operate Spring Creeks Cattle Company in Southwest Wisconsin near Wauzeka in Crawford County. Bob started the operation by purchasing his first farm near Linden, WI in 1976. In 1991 he purchased the first purebred cattle and transitioned the operation to Crawford County in the early 2000's. The family's 600 head seedstock and commercial cow calf operation includes Bob and his wife, Rhonda, and the families of their three sons Matt, Bart, and Scott. They raise Limousin, Lim-Flex, Angus, and crossbred cattle with selling replacement bulls and females in addition to marketing feeder cattle.
In 2010 Spring Creeks Cattle Company was nominated for the national Beef Improvement Federation Seedstock Producer of the Year Award. Bob has also served on the North American Limousin Foundation Board for four terms and two years as a Past President. Currently, Bob represents Wisconsin on the Cattlemen's Beef Board and serves on the operating and safety committees. Bob was nominated to the Cattlemen's Beef Board by the Wisconsin Cattlemen's Association and the Wisconsin Farm Bureau and was appointed by the U.S. Secretary of Agriculture to begin his first term on the Board in 2016. In addition, Spring Creeks Cattle Company is a member of the North American Limousin Foundation, American Angus Association, NCBA, and other regional and state cattle organizations.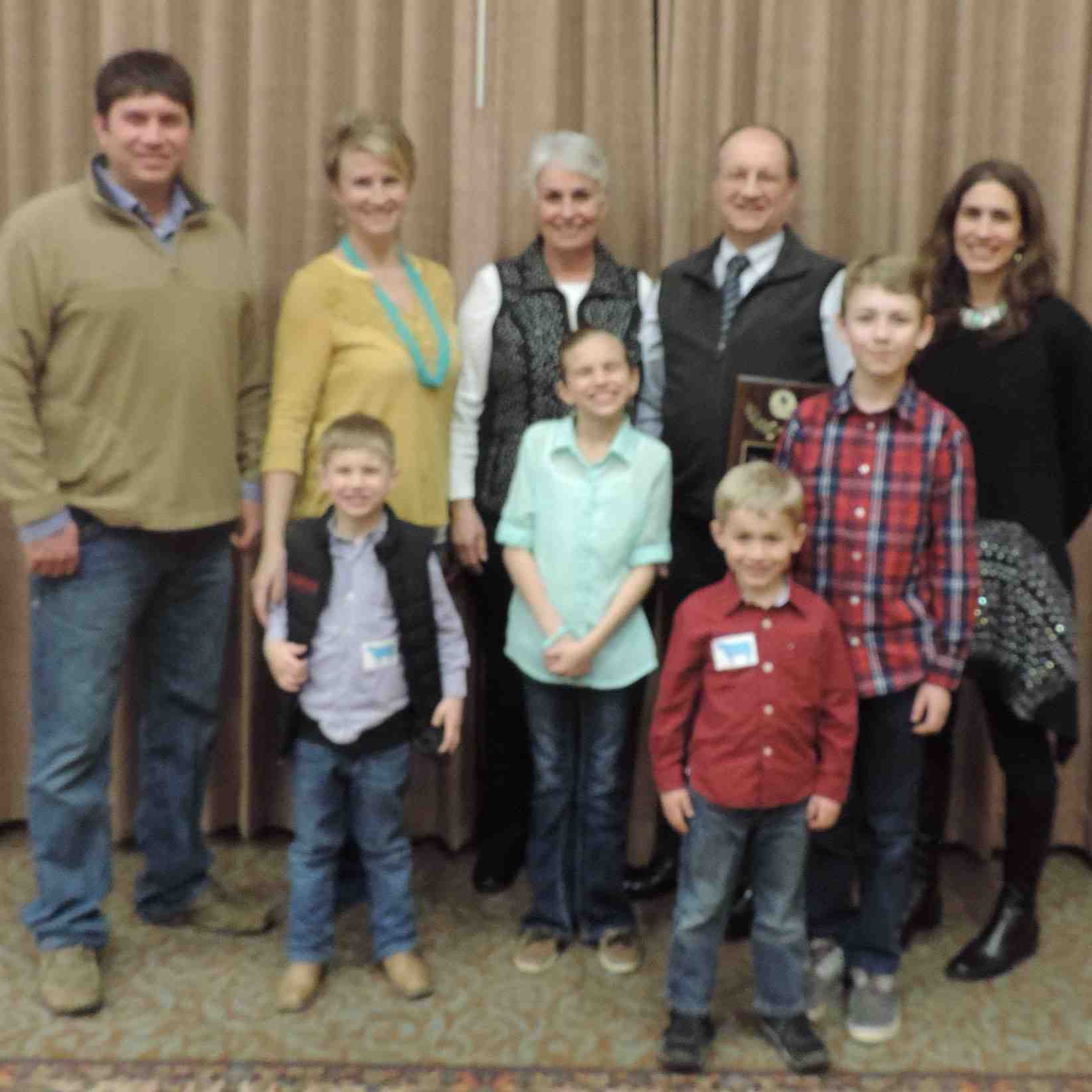 2017 Friend of Cattlemen
BEN BRANCEL
This year Wisconsin Cattlemen's has selected someone who has served the WI Beef and Agriculture Industry in several capacities, mainly through public service. Brancel served in the Wisconsin Assembly for 11 years. He was tapped to serve as co-chair of the budget-writing Joint Finance Committee in 1995 and was elected by his colleagues to serve as Assembly Speaker in 1997. Brancel previously served as the DATCP Secretary under Governor Tommy G. Thompson from 1997-2001. Then Brancel was appointed Wisconsin state director of the U.S. Department of Agriculture Farm Services Agency in 2001. He most recently served as the state relations liaison for UW-Madison's College of Agricultural and Life Sciences, where he helped support the Wisconsin Agricultural Research Stations. When Scott Walker was elected governor Ben Brancel returned in his former role as Secretary of the Department of Agriculture, Trade and Consumer Protection (DATCP).
Ben has been a longtime supporter of the Wisconsin Beef Industry and a regular participant at the WCA Winter Conference as an attendee and a speaker at the legislative update sessions. In addition to his public service role at DATCP he also has served as the leader of the WI Farm Service Agency office and as a state legislator. Ben has made it part of his career standing up for and promoting Wisconsin cattlemen and our Beef Industry as well as an advocate of our state's important Agriculture industry.
Brancel is the fifth generation to be raised on his family's farm in Marquette County. Brancel attended the University of Wisconsin-Platteville, where he received a degree in animal science. After managing his dairy operation for 22 years, he started a registered Angus herd and more recently added registered Hereford cattle with son and daughter-in-law, Todd and Sondra.